Accessible, flowing movements perfect for beginners
10:00-11:15am
Sunday 20th April '23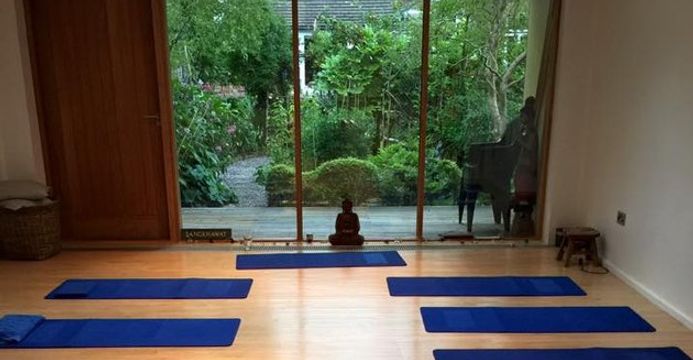 Suitable to beginners and those looking to develop their yoga practice beyond the simple cues commonly offered in public yoga classes. It's available to absolute beginners (in fact it's an advantage to be a beginner in many ways). The emphasis is not on shapes or flexibility but cultivating and understanding of sensations and alignments within the body, starting from inside out.
Simple concepts of movement and yoga will allow you to experience the joy of self discovery of simple yet previously unrealised capabilities in life and the body.
Stef teaches to every person no matter their experience.
mix of traditional yoga postures adapted for the modern body
It bears a passing resemblance to qigong/pilates becoming a real moving meditation while supporting muscles and joints for any body.
Mats provided, wear or stretchy clothing that can move, inform beforehand of any injuries and enjoy!
With this style you can get flexible without stretching, strong without feeling tense, and it also is massively effective to bring about a state of calm reducing impulsive tendencies. This style is more consciously embedded in maintaining a relaxed nervous system whilst performing highly effective physical exercise and gleaning benefits for the immune and reproductive systems. You will certainly leave these classes feeling more energised than ever before.
Drop in £10.50 (£10 cash or bacs) Drop in unwaged/state pension £6.00 (pay cash or arrange bacs)
(£75 cash or bank transfer) £79.50 Paypal
yogaStef class passes
Drop in £10 cash or bacs (Paypal with added fee £10.50)
Drop in unwaged/state pension £6.00
10 online pass (£75 cash or bank transfer) £79.50 Paypal
2 weeks unlimited (new students 20 cash or bacs) £22.00 Paypal
Passes accepted for Online & Live Classes
Movement asana time around 60 minutes with pranayama and meditation
Egerton Rd South,
Stockport SK4 4LS
5x classes £40
10x classes £75
Drop in with cash welcome too for only £10 (£6 concession)